The first prison mugshots were released Saturday of Derek Chauvin, the former Minneapolis police officer who was sentenced to 22 1/2 years in prison for the murder of George Floyd.
Chauvin, 45, is currently being held at Oak Park Heights Correctional Facility, which is about 30 miles east of the scene where Floyd died on May 25 of last year.
His 22 1/2 year sentenced fell short of the 30 years requested by the state, but was more than the 12 1/2 years recommended under state guidelines. He could be paroled after serving two-thirds of his sentence with good behavior, which means he would get out after about 15 years.
Chauvin is still facing federal civil rights charges in Floyd's death as well as an earlier 2017 incident in which he allegedly choked and struck a teenager.
Saturday's prison mugshot was originally reported by TMZ.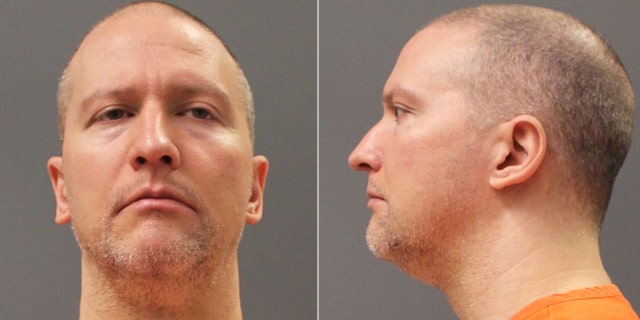 Scroll down to leave a comment and share your thoughts.