Twitter co-founder Jack Dorsey has said he agrees with Elon Musk's decision to reverse a ban on Donald Trump on the platform – despite Dorsey being CEO when the decision was made.
Musk, who is in the process of completing his $44 billion acquisition of Twitter, on Tuesday revealed he intended to revoke the ban, calling it 'a morally bad decision and foolish in the extreme'.
Trump was banned from Twitter in January 2021, in response to his supporters storming the US Capitol and attempting to block the certification of Joe Biden's election victory.
Speaking at a London conference on the future of cars, Musk said: 'I do think it was not correct to ban Donald Trump.'
The Tesla founder said Dorsey, who was CEO until November 2021, agreed with him.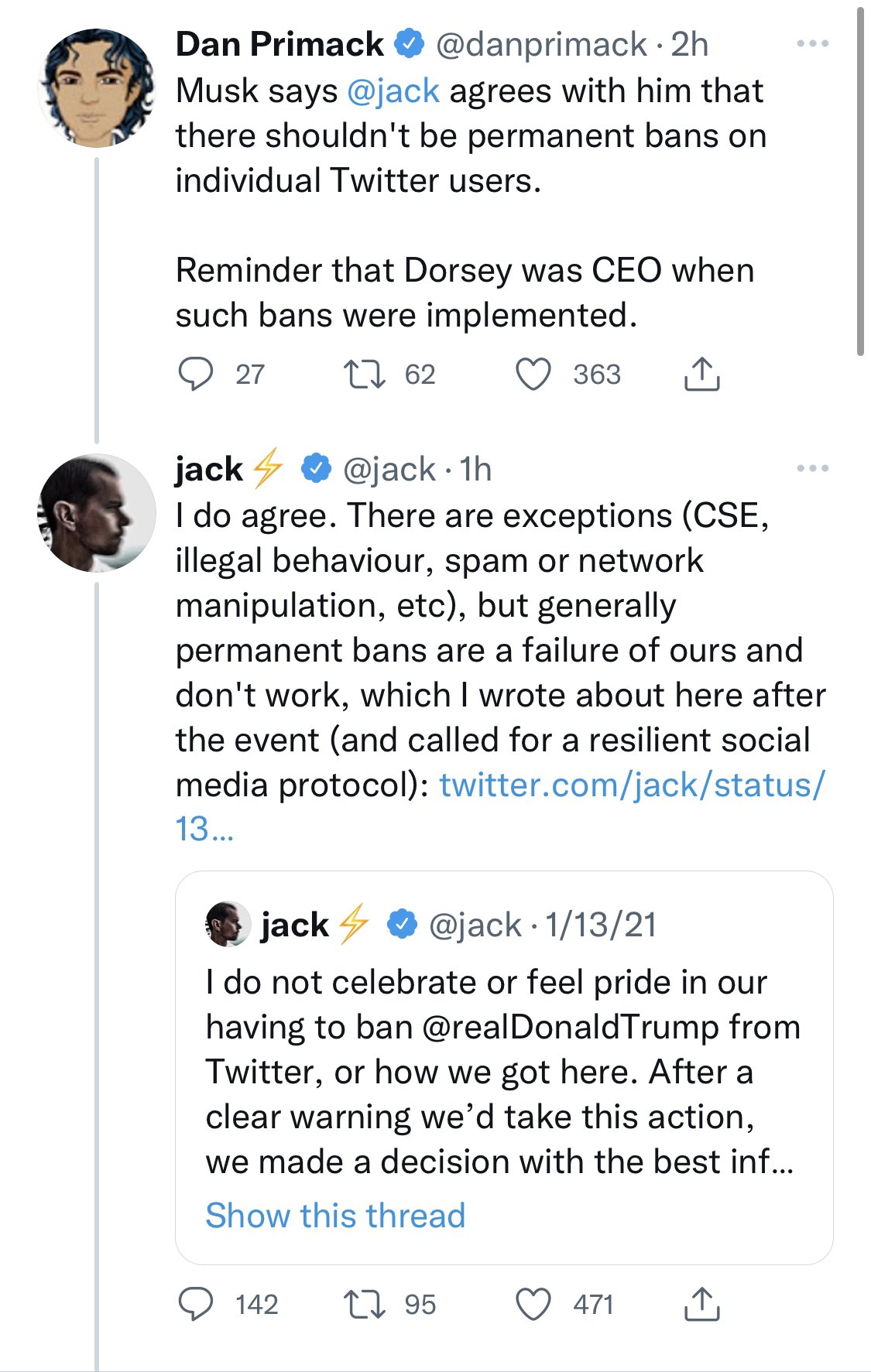 'I do agree,' Dorsey tweeted, pointing out that he supported bans for sharing content such as child sexual exploitation (CSE), but not generally.
'There are exceptions (CSE, illegal behaviour, spam or network manipulation, etc), but generally permanent bans are a failure of ours and don't work, which I wrote about here after the event (and called for a resilient social media protocol).'
Dorsey then linked to his January 13, 2021, tweet in which he defended the decision.
'I do not celebrate or feel pride in our having to ban @realdonaldtrump from Twitter, or how we got here,' Dorsey said at the time.
'After a clear warning we'd take this action, we made a decision with the best information we had based on threats to physical safety both on and off Twitter.
'I believe this was the right decision for Twitter. We faced an extraordinary and untenable circumstance, forcing us to focus all of our actions on public safety. Offline harm as a result of online speech is demonstrably real, and what drives our policy and enforcement above all.'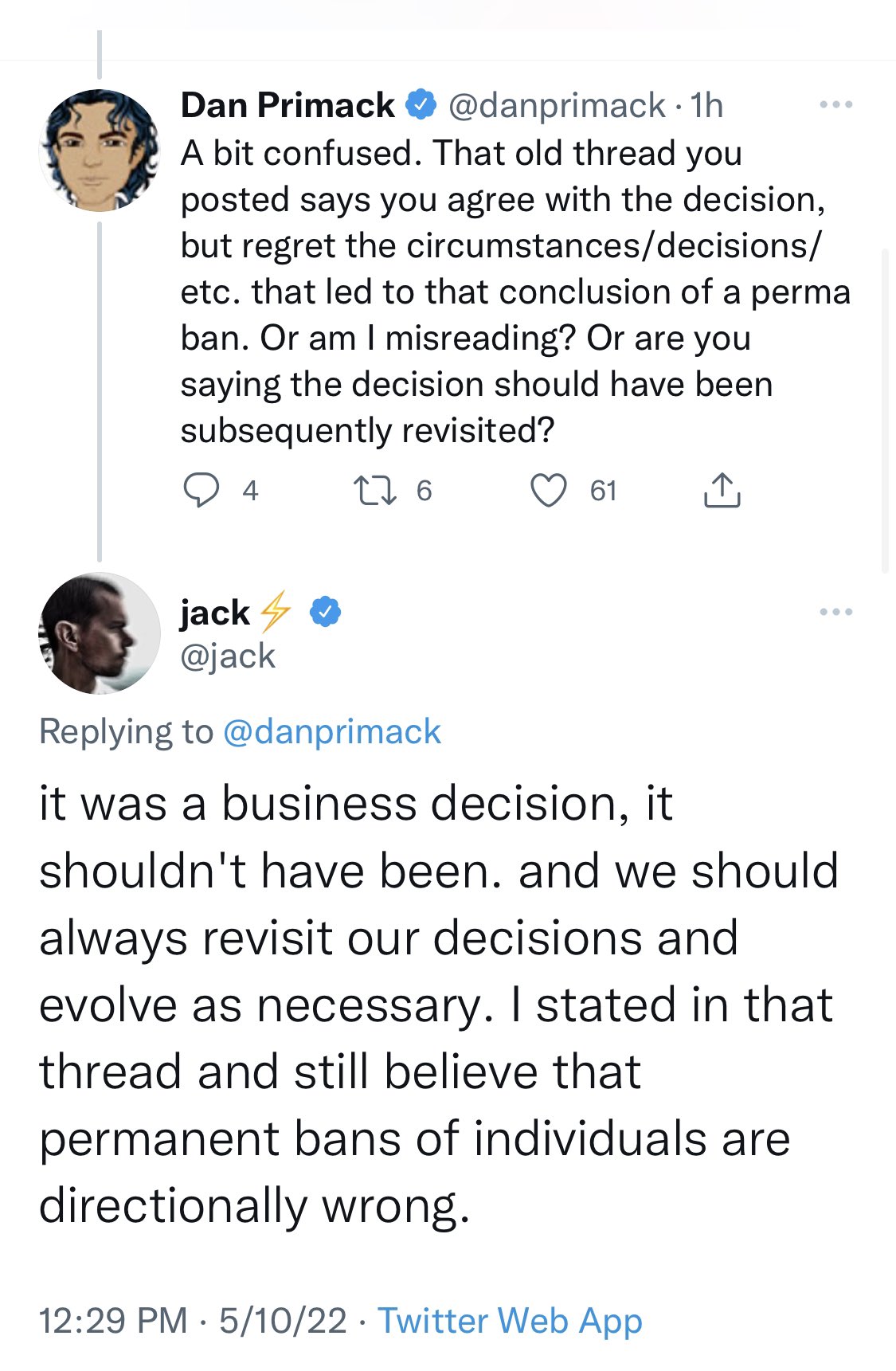 Dorsey added, in his lengthy thread, a caveat that the decision would need reevaluating.
'This moment in time might call for this dynamic, but over the long term it will be destructive to the noble purpose and ideals of the open internet.
'A company making a business decision to moderate itself is different from a government removing access, yet can feel much the same,' he said.
On Tuesday, quizzed about his views by Axios's business editor Dan Primack, Dorsey said that he now regretted the call.
'It was a business decision, it shouldn't have been,' he said.
'And we should always revisit our decisions and evolve as necessary. I stated in that thread and still believe that permanent bans of individuals are directionally wrong.'
This is an excerpt from The Daily Mail. 
Scroll down to leave a comment and share your thoughts.